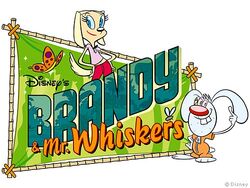 Welcome to the Brandy and Mr. Whiskers Wiki
Welcome to the Brandy and Mr. Whiskers wiki. The wiki all about the animated-tv show. We are currently still building the wiki, in the meantime we could do with some contributors.
Characters
Featured Article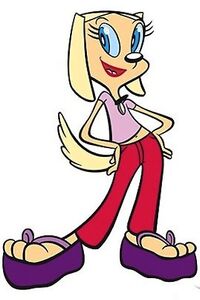 Brandy Harrington is the main protagonist of Brandy and Mr. Whiskers. She is Mr. Whiskers' best friend and former arch-rival.
Blogs
Create blog post
Blogs
Hello. I would like to bring attention the wiki contributors who has been making inappropriate comments on Brandy Harrington's page. It is out-of-control and that user should be blocked. Are there an…

Read more >

This site is abandoned for sure. I was checking it for 2 months and only 2 users made some null edits beside me. Literally i could erase all data here and wait months/ maybe years for anyone to rever…

Read more >

74 "Big Girls Don't Body Slam"

75 "I Am Rainfo"

76 "The Tortoise and the Hare-Brain"

77 "Rip Van Whiskers"

Read more >
See more >
Ad blocker interference detected!
Wikia is a free-to-use site that makes money from advertising. We have a modified experience for viewers using ad blockers

Wikia is not accessible if you've made further modifications. Remove the custom ad blocker rule(s) and the page will load as expected.